Work from Home? YES please! It's a collective dream to work from home, in our funky pyjamas, not caring about how we look, just us and our screens… working away. But wait a minute! What about that team meeting which has to be done over video call? Or what about the meeting with your boss about that project update?
We would all love to work from home as per our rules, but reality is different. While we no longer have to wake up suuuuuper early (gotta love those extra minutes of sleep), we still have to make an effort to look presentable in front of the camera, even if it's just the torso which is visible!
We also believe that dressing up, even partially, helps us really set the mood for work. Have you noticed how lazy one can get while working in their pyjamas all day long as opposed to dressing up a wee bit? When you freshen up physically, you also freshen up mentally to get started on your tasks!
You could opt for formal, semi-formal, or business casuals for your video calls, but how you accessorise it makes all the difference! Wondering how to go about it? We have got you covered! Presenting our Work From Home: The Jewellery Edit, where we will guide you on picking the perfect accessories, approved by all major style experts across the world!
Look your part, dress your best with the following tips:
1. Keep It Minimal
Minimalism is definitely the 'It" trend in the current times. The point is to elevate your attire, while keeping it chic. Necklaces and pendants are one way to keep it minimal as they will sit elegantly around your neck and be a great match with your outfit. They are just an effortless way to make a statement even though you are on the other side of the screen!
Check out our range of Meaningful Minimalist jewellery, where every piece conveys a message.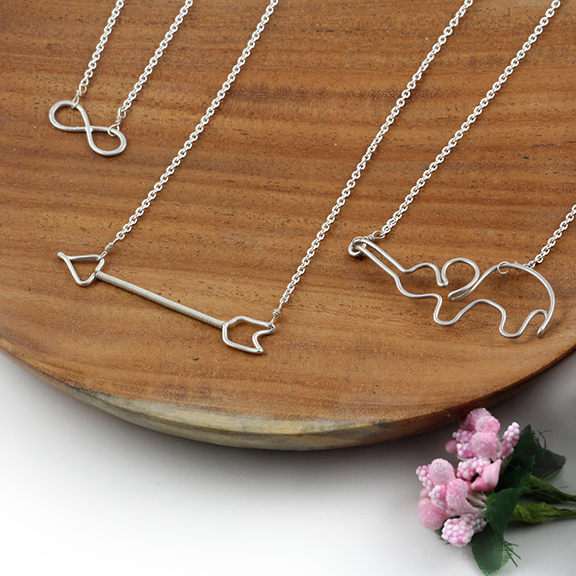 2. Make It Pop!
Taking a step further from minimalism, a pop of colour can also amp up your outfit, without looking too over the top! You can opt for either earrings or neckpieces which are studded with colourful semi-precious stones. They would not only look beautiful on their own, but if paired correctly, they'll definitely compliment your outfit!

3. Quirk It Up!
If the concept of a dress code is alien to you, and you like adding some "me" element to your outfits, then there's nothing like some quirky accessories! Quilled paper earrings are a must-have in your case, as they are super lightweight super fun, and oh, the colours look gorgeous!
Take your pick from our wide range of quilled paper earrings – they have double layer water resistant varnish to protect them from damage!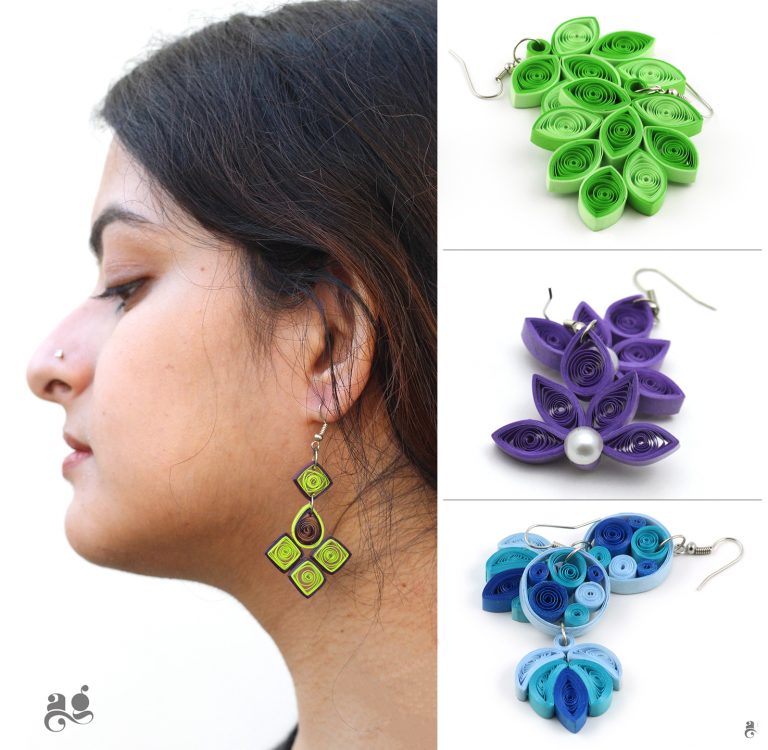 4. Make A Statement!
Love to make a statement with your outfits? Then it's best to opt for bigger accessories or bold colours (or both)! Hoops are back with a bang, and how! Available in various sizes as per your style, you can absolutely flaunt these during your Zoom calls!
Our range of bold and beautiful hoops with a twist (in both paper and sterling silver) in gorgeous colour combinations is a great place to start your collection!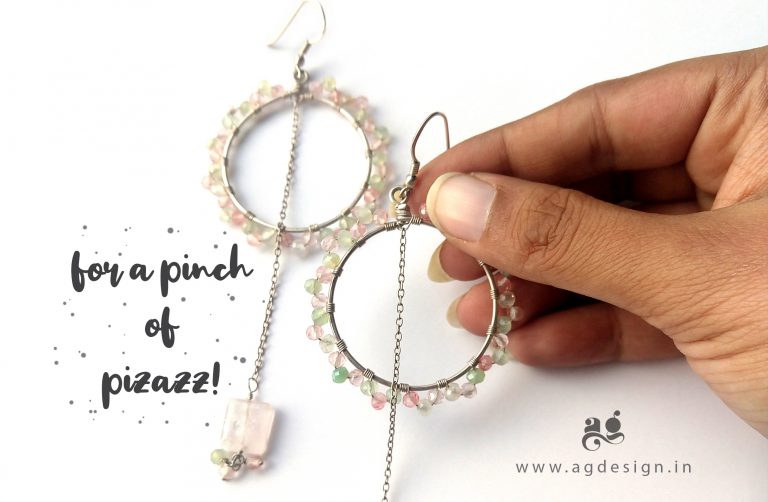 Hope we have been able to help you with this short and simple Work From Home jewellery style guide. Don't forget to share your style tips in the comments below!
P.S.: Follow us on Facebook and Instagram to know all about our pieces and the stories behind them!
If you wish to purchase the pieces mentioned here, you'd be happy to know that we provide worldwide shipping! All you have to do is head over to our Etsy shop, and add to cart!
Until next time!