With Raksha Bandhan right around the corner, the festive season in India has begun! It is the perfect time to start stocking up gifts not only for your siblings, but also your extended family and friends for the upcoming festivities!
Raksha Bandhan or Rakhi is a special festival dedicated to the bond between siblings. Whether you are related by blood or through friendship, the day is celebrated to not only thank your sibling for protecting you through the various hurdles in life. But it is also celebrated to take a vow to strengthen your bond with your sibling with each passing year.
No matter where you are, buying gifts for your siblings can sometimes be an intense task, after all, you want to give them the very best of everything! 
If you are wondering what gifts you can get for your siblings this Raksha Bandhan, without their wish list to guide you, worry not! We have compiled a list of some thoughtful handmade gifts which would be perfect for your siblings. Keep on reading to know more.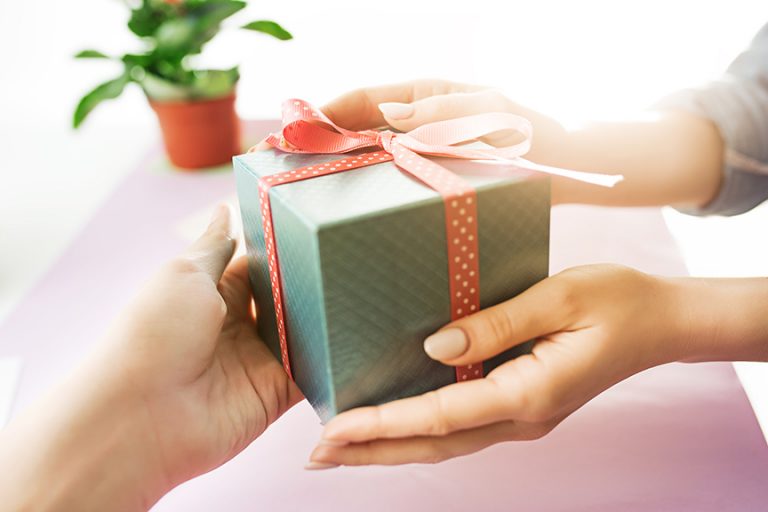 1. Lightweight Earrings
As you would know, festive season with its different occasions is a busy time for all of us. Between dressing up in our finest and running around the city visiting the relatives, all of us have to look good!
Wearing stunning earrings to complement your outfit is the go-to option for most of us gals. However, our poor earlobes have to pay the price for these! Wearing heavy earrings for prolonged periods of time not only causes a lot of pain but can also lead to saggy earlobes in the future. To combat this, we would suggest you shift to lighter options and go for paper earrings. They are not only vibrant and quirky, but also provide a massive relief to the earlobes.
Check out our range of colourful handcrafted quilled jewellery here and be rest assured, your siblings will absolutely love you for this!
P.S.: They're coated with a protective double layer of sealant for longer life and are water resistant!
2. Keep It Meaningful yet Minimal
It is the little things that matter, really! Think of a fun token that you shared with your sibling when you were younger, or some activity that you would participate in together. You never know how these things can have a profound impact on your sibling. Remind them of those good ol' days, or the significance of some things in your lives with minimalist jewellery symbolizing the same!
Our range of Meaningful Minimalist jewellery would be the perfect gift for your sibling this Raksha Bandhan. Each piece in this collection is handcrafted and takes inspiration from some of the lessons that we have learned, and continue to learn from our siblings!
3. Something Semi-Precious for Your Precious
Reiterating our point on the effects on heavy jewellery on the earlobes, we have another option you, which your sibling will be thankful for! Semi-precious stones are not only gorgeous, but also the perfect alternative to heavily studded jewellery that we all find in our collection. They are not restricted to one type of occasion, but can be worn for various events and outings. The versatility of these semi-precious stones make it an ideal gift for your sibling on Raksha Bandhan.
Our range of eclectic semi-precious stones jewellery with Sterling Silver work, is guaranteed to bring a huge smile on your sibling's face!
4. Ganesha for Good Luck
Is your sibling on the verge of starting something new? Or you just feel like gifting them something auspicious? Then we would highly recommend gifting them the revered Lord Ganesha, who is known for bringing good luck into the lives of the people. You may not be there with your sibling physically all the time, but your gift will definitely take care of him or her!
Our handcrafted paper Lord Ganesha is the perfect gift for your sibling this Raksha Bandhan. Consider this some sort of divine intervention or just a whole lot of pure sibling love!
5. Say It with Posters
No matter where you are in the world and what you do, there will always come a time when you would need your sibling's help for that little motivation. After all, they can be your worst enemies or greatest supporters. So whether it's a little pick-me-up with some motivational quotes, or a relatable quote which highlights the bond which you have with your sibling, posters are a brilliant way to say what's on your mind!
Our wide range of motivational and definition posters are a fun gift for your siblings this Raksha Bandhan. We are sure that your sibling would be absolutely delighted to have these posters to tell them someone's always got their back through thick and thin!
P.S.: Forgot to get your sibling a gift? We've got you covered! Just head over here and instantly download the poster you liked the most. It's really that simple!
So we hope we were able to help you with this gift guide for Raksha Bandhan. We hope you have a great time with your siblings and pamper each other with loads of goodies!
Until next time!
Follow us on Instagram and Pinterest to know more about our products and keep up with our style guides.